The Spy smiles and offers an uncanny greeting, walking through the front door with confidence. They slip in and out of the shadows, striking foes when they least expect it. They craft remarkable, bespoke tools that give them an edge in their pursuits.
You should play The Spy if you want to roleplay a supremely skilled character who relies on practical means to achieve their aims. It's a great choice for playing a secret agent or roguish assassin.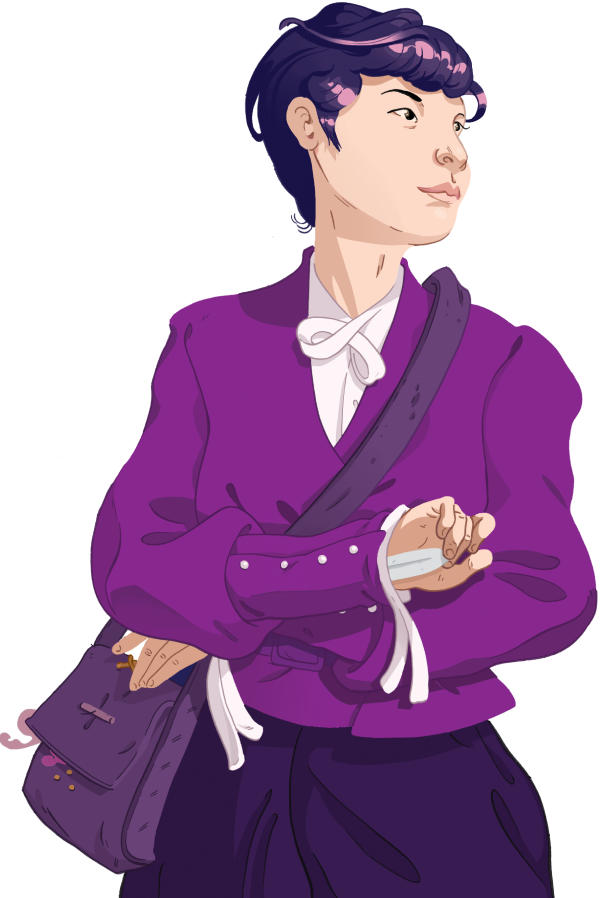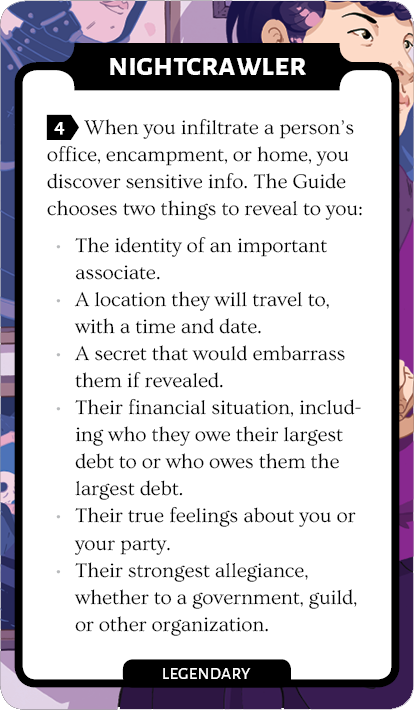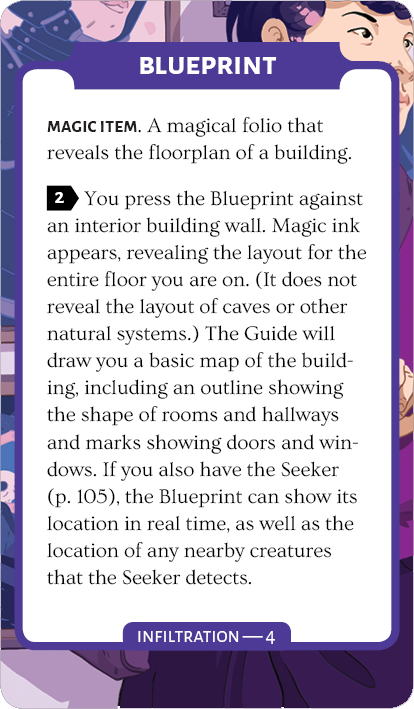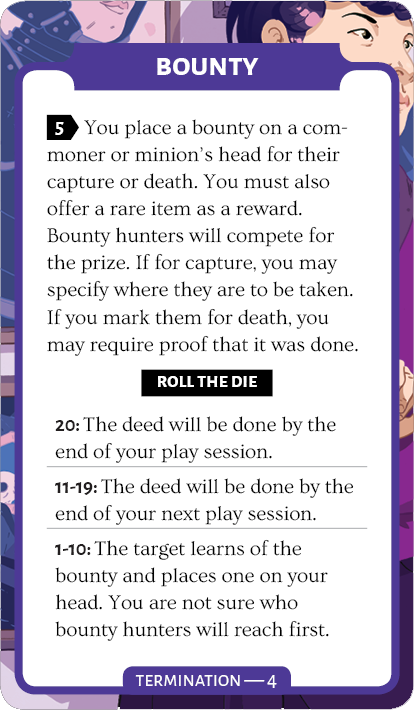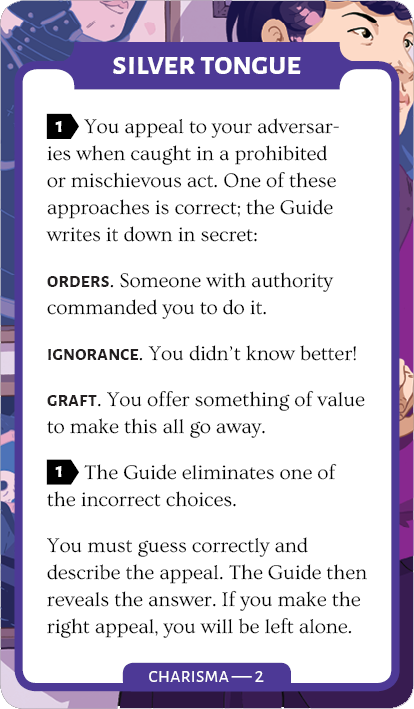 Ability Showcase
The Spy is Quest's take on the classic rogue archetype, which you can use to play any kind of sneaky and skilled character. This role has the unique capability to create and use magic gadgets. Here are some of our favorite Spy abilities:
Charisma
Cosmopolitan
Invent a local mannerism to fool commoners about your identity.
Silver Tongue
Use quick thinking and charm to evade suspicion.
Don't You Know Who I Am?
Enlist your party members to establish a fantastical ruse about your identity.
Termination
Sneak Attack
Make a quick attack on a foe who is distracted.
poison
Combine basic goods from a general store to create one of five poisons.
Death Hand
A magic, single-shot hand cannon that uses a silent magic charge to shoot a slug.
Bounty
Enlist bounty hunters to pursue and capture or kill a marked target.
Concealment
Strap
Conceal up to two weapons in your clothing without being noticed.
Disguise
Use found objects nearby to create a convincing disguise.
Blink Pack
A magical messenger pack with a hidden switch that conceals items.
Needful Hilt
A magic hilt that can morph into a weapon that you imagine when needed.
Shadow
A magic cape that makes everything but your shadow invisible.
Surveillance
Tracker
A magic compass and tag that allows you to track something you put the tag on.
Spyglasses
Magic eyeglasses that let you see in the dark and can be upgraded with additional capabilities.
Cloner
A magic amulet that allows you to eavesdrop on a communications device.
Seeker
A levitating orb that can scout adjacent rooms for you.
Stenography
Dossier
A magic book that you can use to copy documents.
Mimic
A magic pen that guides your hand to create forgeries.
Listener
A magic gem that can be activated to record sounds nearby.
Crypto
A magic ring that can translate languages and decode secret messages.
Infiltration
Feather Hook
A magical grappling hook that gently glides itself upward like a balloon.
Bricolage
Improvise one of four useful devices using everyday objects nearby.
Needful Key
A magic key that can morph to fit a lock.
Blueprint
A magic folio that can reveal the floorplan of a building when pressed on one of its walls.
Impersonation
persona
You can carefully prepare a convincing alternate identity. You can create the persona of a commoner, an officer, or an aristocrat.
Legendary
Shadow Cutter
A wearable magic bracelet that can be stretched to create a hole in solid objects.
The Artifice
A small mask that projects an illusion, transforming your image and voice.
Nightcrawler
Infiltrate a person's office, encampment, or home to discover sensitive information about them.
---