The Fighter charges into battle with a fearsome cry, raising their sword to cleave through enemies. They deftly move between foes, countering their attacks and enduring them when necessary. They rally their comrades, forming unshakable bonds with them.
You can use the Fighter role to play all kinds of martial experts. You can be a stoic knight, a glory-seeking gladiator, a wizened veteran, a meditative pugilist, or a raging berserker.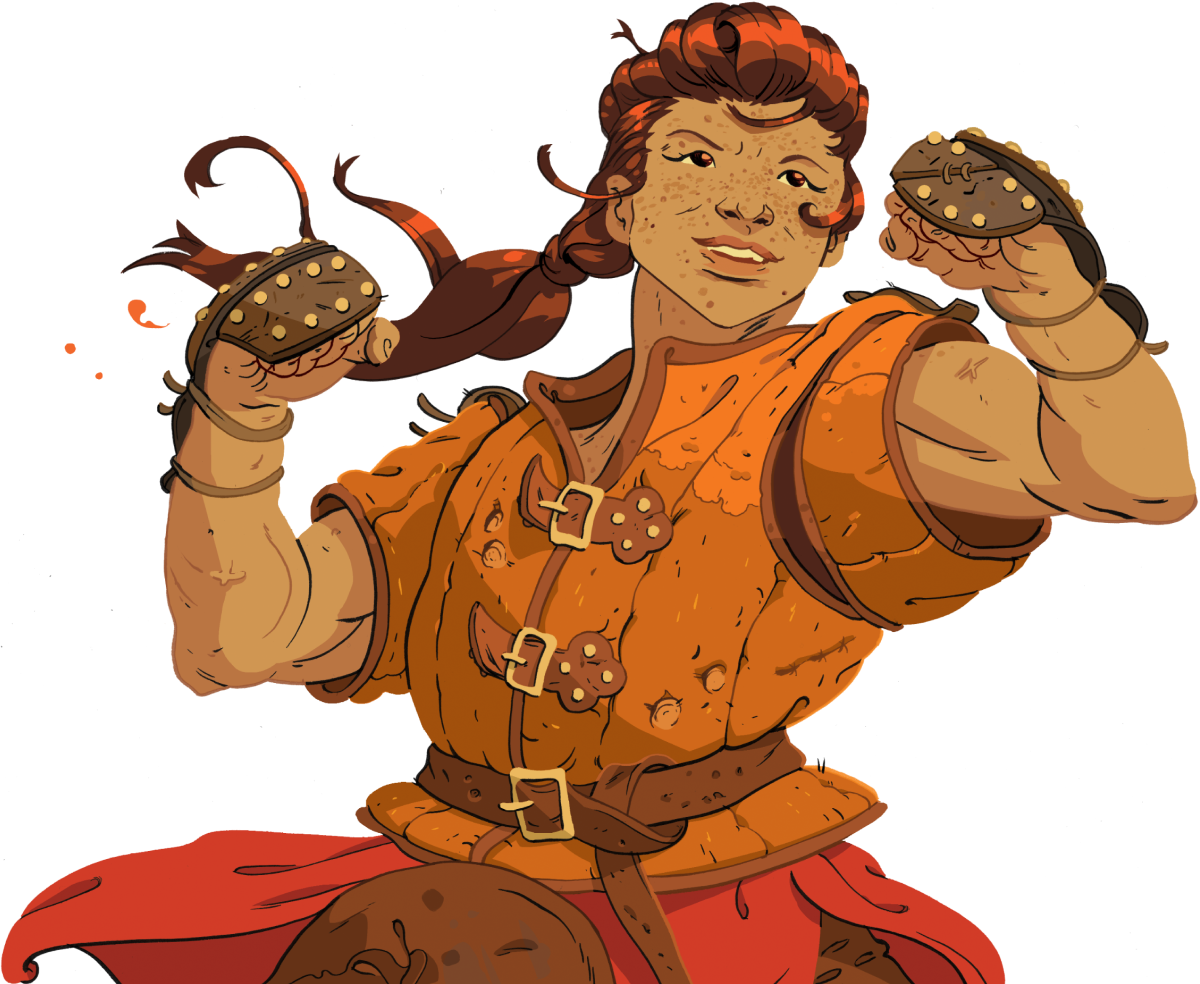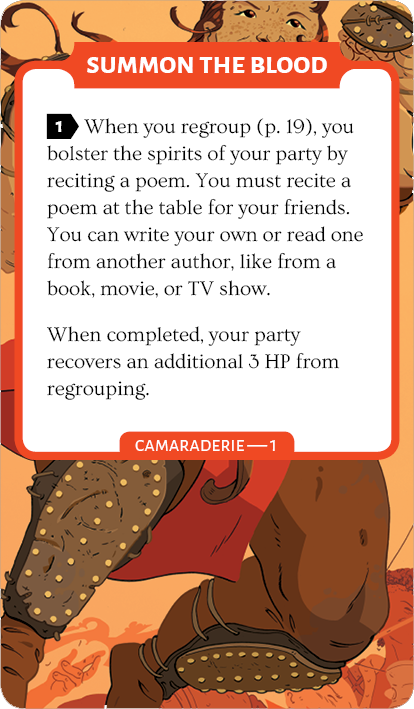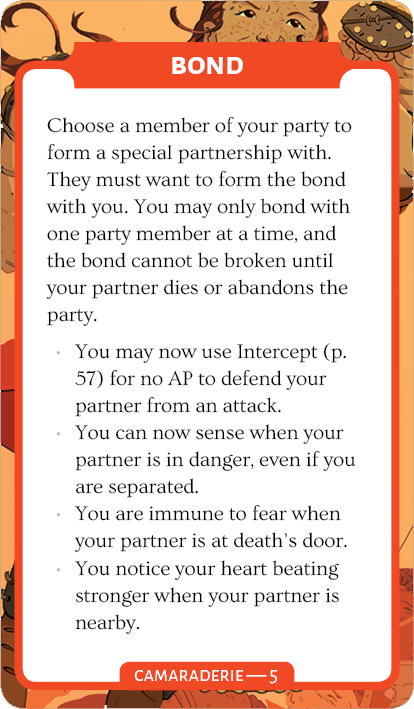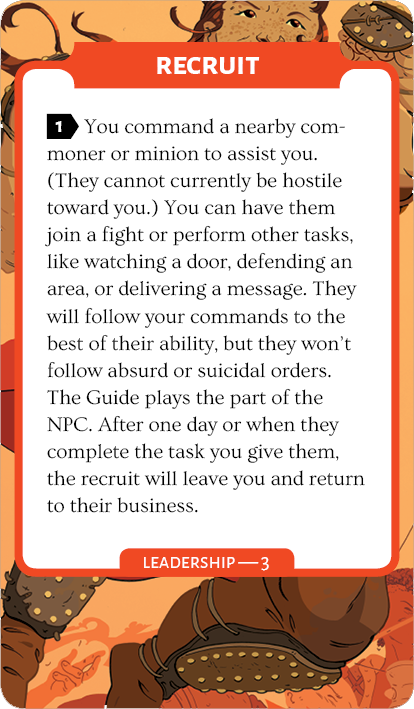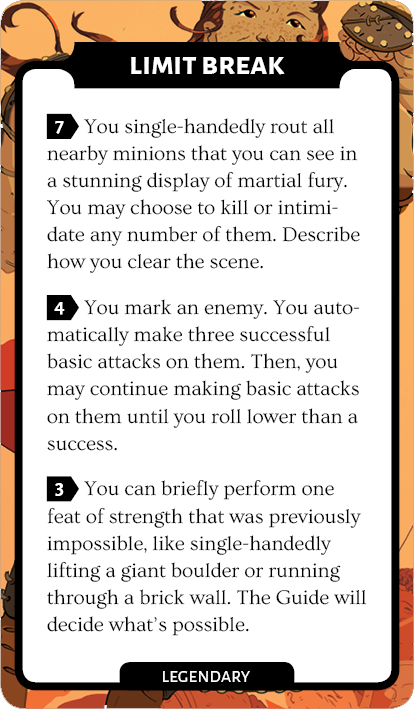 Ability Showcase
The Fighter is a sturdy and versatile role that can be used effectively for direct combat and also team support. While they can handily wield weapons of war, they can be equally skilled in matters of the heart. Here are a few of our favorite Fighter abilities that show off this role's dynamic capabilities.
Dueling
Counterattack
Quickly turn the tables on an attacker who makes a mistake.
Wild Attack
Strike a foe with reckless power.
Overpower
Put an enemy in a compromised position.
Disarm
Strip a foe of their weapon or take it for yourself.
Duel
Compel a nearby creature to fight you in single combat.
Tactics
Provoke
Draw the attention of a nearby creature by rudely taunting them.
Intercept
Rush in to interrupt an attack on someone else.
Charge
Violently barrel through anything in your path.
Retreat
Provoke nearby creatures to give your allies cover to withdraw.
Whirlwind
Become a tornado of martial fury.
Camaraderie
Summon the blood
Recite a poem to bolster the spirits of your party.
Valiant soliloquy
Give a rousing speech to your allies, inspiring them to overcome the odds.
War story
Earn extra AP by recounting a battle from your past adventures.
Marshal
Organize the help of your allies to overcome a test of strength.
Bond
Form an unbreakable partnership with one of your party members.
Leadership
size up
Evaluate the capabilities and vulnerabilities of a nearby creature.
plan
Prepare your party before combat to ambush your enemies.
recruit
Command a nearby commoner or minion to assist you.
attendant
Permanently call an NPC Fighter into service as your ally and apprentice.
Body
technique
Make your body as deadly as common weapons.
flow
Enter a state of intense focus after rolling a Triumph.
yawp
Make a show of bravado to frighten nearby creatures.
focus
You clear your mind, allowing you to surpass your normal limits.
defy death
If you would die from an enemy's attack, you overcome fate to make a last stand.
Legendary
limit break
Achieve a transcendent unity of mind and body to achieve one of three supernatural feats.
champion
Tales of your heroic deeds have spread widely, unlocking heroic abilities.
steel pact
Form a permanent, extraordinary bond with one of your weapons.
---